Swiss Timepieces
Mondaine's Chronograph Watch Movements
Mondaine's chronographs are works of art that showcase the very best of Swiss precision and craftsmanship. That's why we have dedicated ourselves to creating the finest chronograph watch movements in the world, using only the highest-quality materials and the most advanced manufacturing techniques.Our chronograph watch movements are known for their accuracy, durability, and reliability.
Whether you are a seasoned watch collector or a first-time buyer, you can trust our timepieces to keep accurate time and provide you with years of trouble-free service.
Swiss Heritage Craftsmanship
All of our watches are made in Switzerland, the home of the world's finest watchmaking traditions. When you buy a Mondaine watch, you're buying a piece of Swiss history and craftsmanship.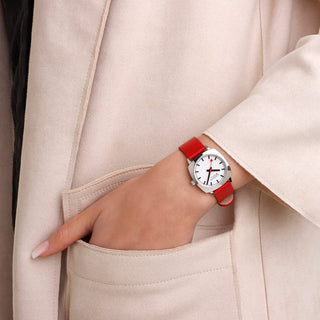 Iconic Design
Our watches are designed to be both elegant and functional, with clean, minimalist lines that will never go out of style. Whether you are dressing up for a formal occasion or just need a watch for everyday wear, a Mondaine watch will always look great on your wrist.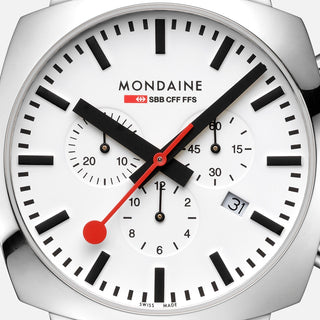 Swiss Precision
Our chronograph watch movements are among the most accurate in the world, with state-of-the-art technology that ensures perfect timekeeping even in the most challenging conditions.
unique strap materials
We offer a wide range of customizable design options, from case materials and colors to strap styles and sizes. This means you can create a watch that is uniquely tailored to your personal style and preferences.