Holiday Gift Guide
Find the perfect ICONIC gift this holiday season
The Stop2Go Watch Collection
Iconic design, innovative technology
Watch the future grow with us
Mondaine will donate a tree for every watch and clock sold.
#MyMondaine
We love learning how Mondaine reflects your personal style and fits into your daily life because whatever we design, and whatever we do​, it has to be iconic, as iconic as you.
Lucinda Grange
My name is Lucinda Grange, and I'm an English-born extreme photographer (www.lucindagrange.com) that also dabbles in robotic art (@sketchy_roboton IG) and goldsmithery. I split my time between New York, London, old York in the UK, and I'm occasionally in Zurich, too.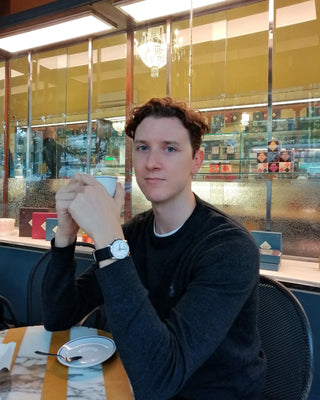 Diego Benzoni
My name is Diego Benzoni and I am an actor. I would say my days and weeks are all different from each other and tend to change at the last minute due to the timing in my industry, which can be very fast-paced. In the evening I either see friends for dinner, go to see a film or a play, or at home cook something nice and catch up on my favorite tv series.
Shelby & Andrea
Shelby is a visual and user experience designer, assistant professor and freelance artist, while Andrea spends her days working in environmental sciences and towards her master's degree.
They enjoy spending time at home with their 4 rescue pets trying new hobbies, recipes, and finding new ways to enjoy Michigan's abundant outdoors.
Mondaine World
Read more about us and our new bold look