At MONDAINE, we believe that everyone is unique and deserves to express themselves in their own iconic way.
'AS ICONIC AS YOU' embodies our brand's commitment to honoring your distinct style and personality. It pays a compliment to bold styles, attitudes, gestures, and moments. Our pledge is to create products that empower you to confidently showcase your one-of-a-kind identity.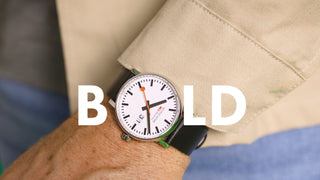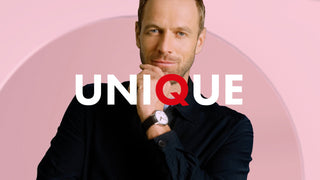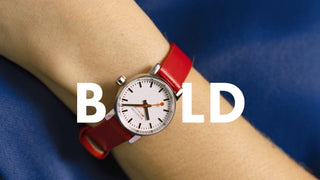 We celebrate this individuality and take pride in our unique style that sets us aside from other watch brands. Our design is both bold and refined, with over 70 years' of heritage rooted in the official Swiss Railways Station clock. Our minimalist design is globally recognized due to the easy-to-read face, distinctive clean face, and the signature red seconds hand.Originally created for the Swiss railway in the 1940s, this timeless classic jumped to the wrist in 1986 and has since become an icon of Swiss design.
DESIGN THAT HAS STOOD THE TEST OF TIME SINCE 1986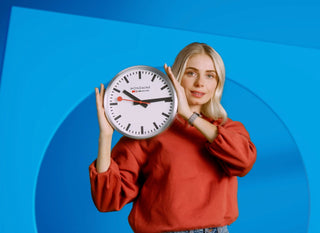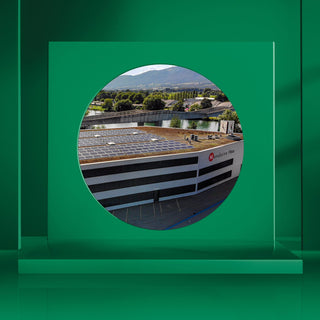 MONDAINE is more than just Swiss icon, we are proud to be leading the charge towards sustainability in the watch industry.
Since 2020, we are one of the world's first comprehensively carbon-neutral watch brands and companies (scopes 1, 2, and 3 of the Greenhouse Gas Protocol) thanks to our efforts over the past decades following the 3R Rules: Reduce, Reuse, Recycle. Plus, up to 80% of the energy used to produce our watches comes from our very own photovoltaic solar power system.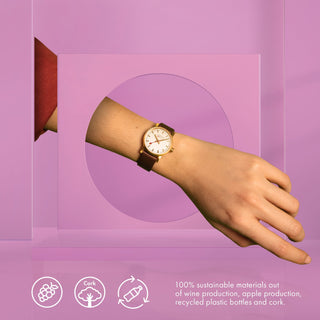 As part of this commitment, Mondaine has introduced vegan straps into all of its collections, making them a more ethical and environmentally friendly option. We believe that time is too precious to waste on products that harm the planet, which is why we're constantly striving to minimize our environmental impact and maximize our contribution.
With a focus on sustainable innovation, our vegan straps made from a wide range of materials, including textile from recycled plastic bottles, rubber, as well as plant-based materials such as cork, and our latest addition, grape leather.
Our vegan grape leather straps are high-quality, durable, and best of all meaningful. These straps are made from the organic excess of wine production. Everything which cannot be used at the end of the wine-making process – namely the grape marc consisting of the stems, seeds, and skins – is used to make grape leather. Cheers to genuine upcycling!
A TIMEPIECE FOR A BETTER FUTURE
Being iconic is about a lasting legacy that stands the test of time. It's more than a design. It's a lifestyle, an attitude. And it's about staying true to your values and identity, while embracing change and innovation.
Our mission is clear, that whatever we design, and whatever we do​, it has to be iconic.
As iconic as you.