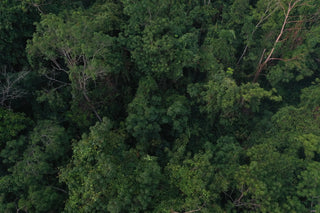 Sustainabilty is in our DNA
Manufacturing a lifelong quality product is very important to us. Our timepieces are not designed to only last a season or year but are intended to be a part of your wardrobe for many years. That is why we perform several quality control tests on all new materials and styles for each year.
Mondaine prides itself on not conforming to "fast fashion trends" the design of our watches are timeless for yesterday, today and tomorrow. Your Mondaine watch will remain a classic for decades! The best thing you can do for the planet is not buy a watch. Mondaine's goal is to be the 2nd most sustainable option to not owning a watch!
"We believe that Sustainability is a matter of respect for our planet, our customers, our partners and future generations.
For decades, we have consistently maintained a responsible use of resources, searched for eco-friendly solutions and alternative materials. With our successful track record, we continuously reduce our ecological footprint, step by step. We would like other watch companies to follow our example to support next generations."

André Bernheim, Co-owner and Chairman of the Board of Directors and Environmental Officer of the Group
Factory and headquarters
Since September 2019, the Mondaine Watch Group has been operating a photovoltaic system on the roof of our privately owned factory in Biberist, Switzerland.

The electricity generated from solar energy covers up to 80% of total annual needs and the remaining amount of energy is covered by green energy provided through a hydroelectric power plant. Mondaine Watch Ltd. has been engaged in efforts to reduce its own carbon footprint for several decades. And, in the year 2020, the watch group achieved its CO2 neutrality. Corporate sustainability and a sense of environmental and social responsibility have been an integral part of the Mondaine Group's DNA for decades.

Materials such as waste paper, cardboard, batteries, PET bottles, plastic, and production waste, such as steel or electrical parts have been consistently separated, collected and recycled for decades.
Working conditions
Our products are manufactured in a family-owned watch factory in Switzerland. The facility has excellent working conditions, based on strict Swiss labor practices.Every employee is treated like family, wages are above average and many of our watchmakers are so passionate they've worked with us for decades.
CO2 Neutral
The ecological balance sheet was calculated by a specialized consulting company and includes all watch components, their transport to our factory, our factory itself in Solothurn, the headquarters in Pfaffikon in Switzerland, business trips and, from 2021, the transport of the watches to our sales partners and direct customers.

The photovoltaic system on the factory roof, the use of hydroelectricity at our HQ, a reduction in the volume of packaging by 50% and the use of eco-friendlier materials have all had a positive impact on our carbon footprint. Mondaine saves around 77 tons of CO2 emissions every year.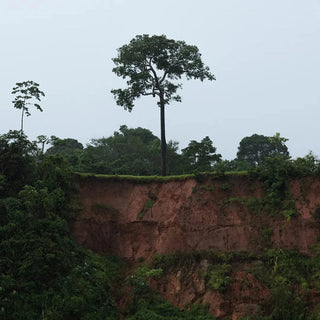 One tree planted
Mondaine takes a bold step towards a greener future with a new initiative across the United States. Join us on a journey towards a more eco-conscious world.
For every watch and clock you purchase, Mondaine is proud to pledge the planting of one tree through our partnership with One Tree Planted. Our mission is to make a lasting difference, one tick of the clock at a time.
As you embrace the beauty and reliability of our timepieces, you can help us sow the seeds of a greener world.
VEGAN GRAPE LEATHER STRAP COLLECTION
We believe plant-based materials are the way forward, so in an effort to further lower our carbon footprint we have introduced vegan grape leather straps into our collections. We partnered with Vegea™ – an Italian company specialized in turning waste from winemaking into a vegetal leather alternative.

As well as being animal friendly and free from solvents, no heavy metals or other harmful substances are part of the process of turning discarded grape skins, stalks and seed into beautiful plant-based leather, with a true upcycling result.
ESSENCE SUSTAINABLE MATERIALS
We are committed to making eco-friendly look even more desirable with our ESSENCE collection. While maintaining the Official Swiss Railways clock design that has remain unchanged since 1944, Mondaine blends Swiss watchmaking heritage and design with a forward thinking commitment to our planet's future. With this collection, we are embracing the world of style and sustainability - with Mondaine you don't have to choose. Made using over 70% renewable resources this watch collection is as sustainable as it is stylish.
Partnerships and certificates

FairVentures Worldwide
Non-profit organization Fairventures is committed to reforesting the rainforest in a very socially responsible manner in endangered areas, such as the Indonesian island of Borneo.

The progress of the reforestation project can be followed on an interactive webmap on the NGO's website. The area to be reforested by Mondaine is marked with the "Mondaine" label.
Transparency
Read our latest transparency report.
In the press
Recently, Andre Bernheim, co-owner and Chief Sustainability Officer of the Mondaine Group has been interviewed about the efforts taken by the group to reduce our carbon footprint and create affordable, sustainable, high quality timepieces.