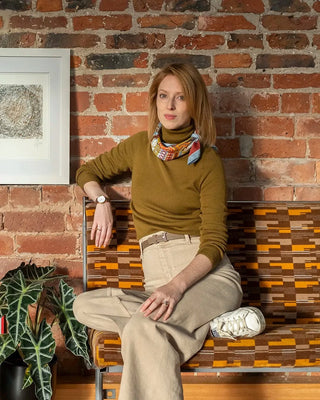 #MyMondaine
Lucinda Grange
My name is Lucinda Grange, and I'm an English-born extreme photographer (www.lucindagrange.com) that also dabbles in robotic art (@sketchy_roboton IG) and goldsmithery. I split my time between New York, London, old York in the UK, and I'm occasionally in Zurich, too.
What makes you proud to wear a Mondaine watch?
As a teen I first discovered Mondaine watches in a shop window in Newcastle England, the sleek classic design attracted my attention, and learning more about the iconic watches and their railway ties had me hooked. Through my photography I often find myself exploring and documenting railways bridges and tunnels, it's amazing to have a timepiece on my wrist to remind me of those memories, as well as reminding me of my time spent living in Switzerland.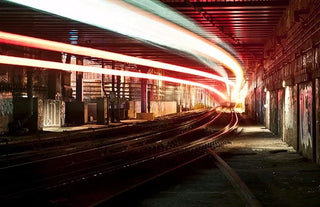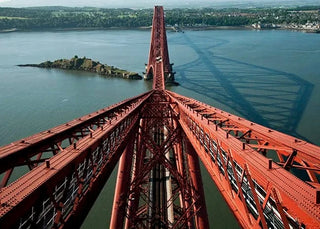 We believe that time is the most precious resource that we have. Tell us about the last time you were enjoying yourself so much, you lost track of time.
I often can't keep track of time when I'm climbing bridges, buildings, and structures with friends. I have such a great time and concentrate so hard on the task at hand, that it just escapes me. A fun example would be when I climbed the Forth Rail Bridge in Scotland. I climbed with a friend at night, but we got so carried away climbing and taking photographs, that it was daylight before we got back down to solid ground.
Wanting to spend as much time as possible with friends and family, or working creatively, I try really hard to be time efficient when working on admin and less exciting tasks in the studio or at home. I plan all of my tasks, log how long each should take, and set alarms for the allotted time. Racing against the clock motivates me to work harder and faster.
Who in your life inspires you?
I'm fortunate enough to be surrounded by creative friends that inspire me. Through my photographic practice, I get to see the world in a different way, with incredibly talented people that view the world in unique ways.
I recently invited three NYC-based photographers; Tom Durante, Max Bon, and 'Light Feet' to collaborate with me on a project, every time we meet and work on the project I'm inspired by them, their work, and their approach to life.