#MyMondaine
Shelby & Andrea
Shelby is a visual and user experience designer, assistant professor and freelance artist, while Andrea spends her days working in environmental sciences and towards her master's degree.
They enjoy spending time at home with their 4 rescue pets trying new hobbies, recipes, and finding new ways to enjoy Michigan's abundant outdoors.
What are you most looking forward to doing with your loved ones this holiday season?
Every holiday season is a reason for us to cook and bake delicious meals. We have wildly different methods of making food — Shelby's messy and frantic, while Andrea is more careful and keeps her space clean as she works. This causes a little frustration between us but mostly a lot of good laughs in the kitchen.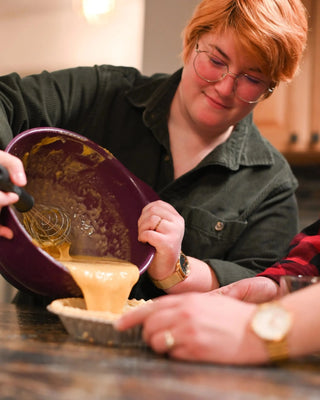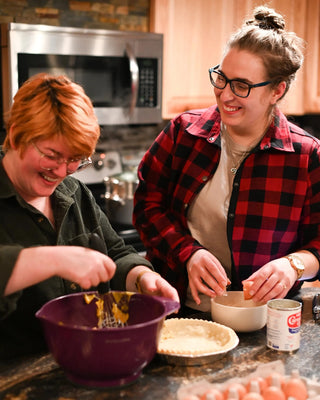 "Mondaine watches are eye-catching and fun. But beyond that, they are a company that is thinking about the environment and how they can work towards reducing their impact, and that makes me proud to wear my Mondaine watch."
Tell us about the last time you were enjoying yourself so much, you lost track of time.
Shelby: One year for my birthday, my siblings, now sister-in-law, and cousin all got together at my step parent's house. The parents were gone to Florida for the winter, so we had the house to ourselves. We tapped into our collective inner-child and made a huge blanket fort that took up the entire living room. We started to play a Dungeons and Dragons "one-shot" in the fort — a game that's supposed to last just a couple of hours - and we had so much fun that we ended up playing for two straight days. I think at some point we all passed out in the fort just to wake up the next morning and keep playing. We still play D&D together, but it's been a while since we've made a blanket fort.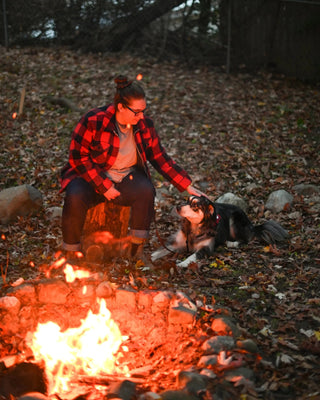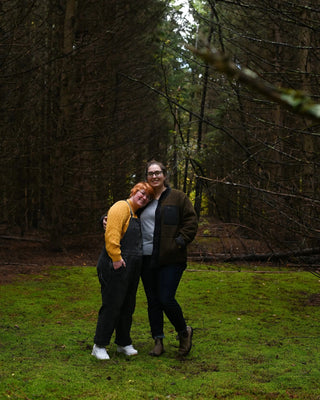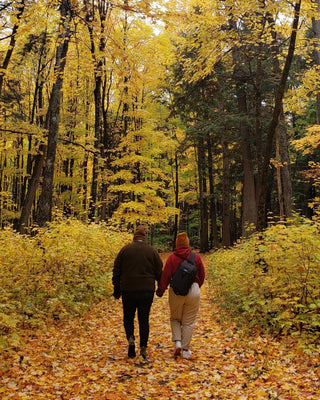 What is one change in yourself you've noticed as a result of spending time with those you love?
Shelby: For the past three years, we've been working tirelessly on training our dog, Clover. She has a diagnosed anxiety disorder, and in the beginning we went through trainer after trainer to find the right fit. We finally found one that worked for Clover and for us, and it made a world of difference. Not only that, but we were made more aware of her anxiety disorder and found resources to help — like a dedicated doggy psychologist (an animal behaviorist, really). The combination of new medicine and our efforts in training have made a huge difference in the quality of life Clover has (and us, too!).
Who in your life inspires you?
Shelby: I am always inspired by my niece, Dahlia. She's three now, and she is always asking questions to learn more about the world around her. She reminds me that we are all born with creativity and a yearning for knowledge — we just forget to nurture that as we get older. Dahlia challenges me to think about things in different ways so I can understand them the way she does. And she's so funny — she has no filter yet, obviously, so she just says whatever's on her mind!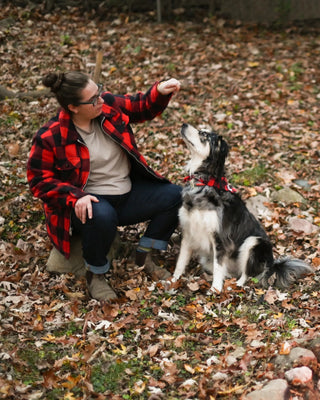 Think about the time you have dedicated to your own hobbies, growth, or loved ones — How would you describe the impact that has had on you this year?
Andrea: This past year I lost a couple of people who were very important to me. Because of this, I left a job where I traveled 90% of the time for a job that allows me to spend more time with family, friends, and loved ones. With this change, I've noticed life is more calm and I've been able to appreciate little moments with those who are important to me more often.
"My style and the way I present myself to the world is important to me, and my Mondaine watch is a statement piece in my wardrobe."
What makes you proud to wear a Mondaine watch?
Shelby: Mondaine's watch design was the first thing that caught my eye. They are elegantly simple, yet each one is unique. My style and the way I present myself to the world is important to me, and my Mondaine watch is a statement piece in my wardrobe. I'm also really impressed by the company's commitment to sustainability. I appreciate their vegan leather options and their efforts to save on CO2 emissions.