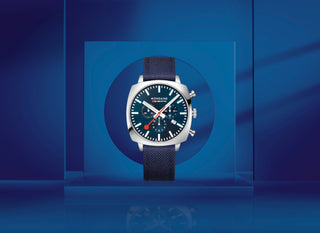 CONTEMPORARY ELEGANCE
Cushion Collection
The ultra-contemporary Cushion Collection includes watches in two stainless-steel cushion-shaped case size options, Petite (31mm) and Grand (41mm). The easy-to-read and recognizable dial follows the official Swiss railway station design featuring the brand's iconic red second hand. The Grand Cushion includes a chronograph feature, while still preserving a seamless, clean, and simple aesthetic.
Crafted with the utmost attention to detail, a unique cushion-shaped stainless-steel case with smooth rounded corners is a modern interpretation of this timeless design. Double-domed sapphire crystal with anti-reflective coating is extremely strong and scratch resistant.
The crystal offers a clear view of the dial, while the case's ergonomic and elegant cushion shape makes this watch highly versatile.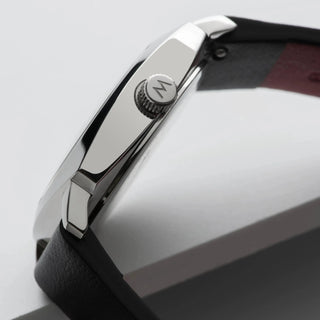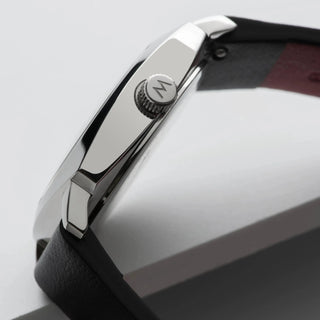 Petite Cushion
The perfect 31mm size sits elegantly on smaller wrists. The polished stainless-steel case has a white dial, and it is available with three distinct straps: black vegan grape leather, red vegan grape leather, and a Milanese mesh stainless steel bracelet. Grape leather is a high-quality, plant-based alternative and can be recycled.
Grand Cushion
The Grand Cushion, with its larger 41mm case, features a chronograph movement that allows the wearer to track the date and measure elapsed time with precision while staying true to Mondaine's easy-to-read dial design. Each Grand Cushion watch is packaged as a set, coming with two quick-release straps, individually curated, for versatility in styling to match any outfit or mood.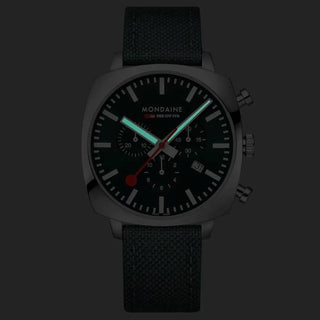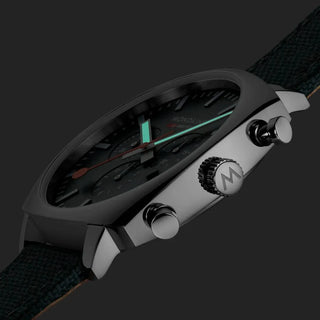 The blue and green dials of the Grand Cushion feature white Super-LumiNova® painted hands that glow in the dark, allowing for easy reading at all times.
Mondaine has carefully selected Super-LumiNova® pigments as they are in line with the incredibly high standard associated with Swiss quality for the utmost afterglow performance.