#MyMondaine
Max Shapiro
Max is a corporate attorney in Minneapolis juggling a rigorous work schedule and chasing around two kids under five; all the while still making time for date nights with his wife and much-needed basketball therapy when he can steal a few moments back from his busy day.
At Mondaine, we say that time is the most precious resource that we have. What time do you cherish most?
Whether it's a quick session in the weight room, or getting some cardio on the basketball court, I always feel better when I find "me time" to get some energy out.

Our family also loves adventure and staying active. Kids are only little for four or five short years, so squeezing in tons of adventure is incredibly important to us. As the summer kicks off, we look forward to plenty of outdoor time, especially bike rides around the lakes, shooting hoops in the driveway and after dinner toasts with my wife (because why not?!)!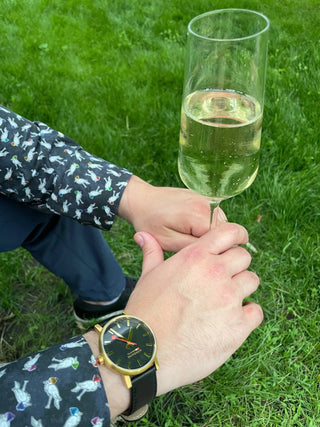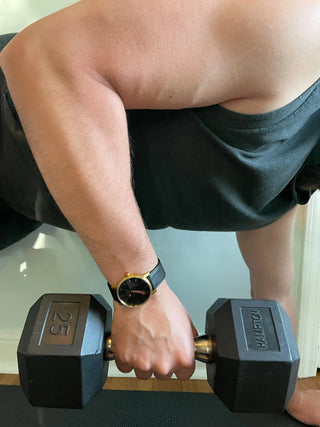 What's one practice you've implemented in order to decrease your carbon footprint? How would you say this change affected you?
As work from home has become the norm, I've cut down on how much time I spend commuting. Not having to spend an hour of my day in the car not only gives me more time in my day, it also saves on how much gas I need each week. A decrease, however small, from a lot of folks can help us make huge strides in sustainability.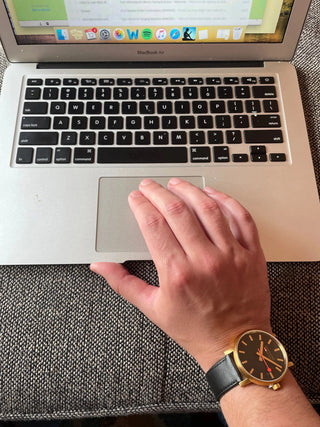 Luxury craftsmanship and innovation are the foremost influences on our watch designs. What design quote or mantra would you say applies most to your life?
With the many challenges presented by the world today, it's easy to lose motivation to stress and anxiety. I often remind myself of my favoriteTed Lassocharacter, Roy Kent, delivering an empowering speech culminating with the line, "don't you dare settle for just fine." The same can be said about the craftsmanship of my Mondaine watch. There is nothing "just fine" about it. I can tell Mondaine has put in the extra effort to deliver an exceptional timepiece.
"Finding time — even 15-30 minutes — to take care of myself is key to being my best self in all other areas."
What makes you proud to wear a Mondaine watch?
I am proud to call Mondaine my go-to watch. Not only do I love the clean, classic look, but my Mondaine also helps my productivity. Much of my job requires me to focus for long periods of time. At my most efficient, I lose myself in acoustics, piano or other forms of instrumentals. Time flies by. But often, I am distracted with the constant barrage of notifications and pings. These are productivity killers, and when I need some space, I opt for my Mondaine over a smartwatch or phone to keep track of time. I find myself more productive and feeling better after not being attached to another screen.