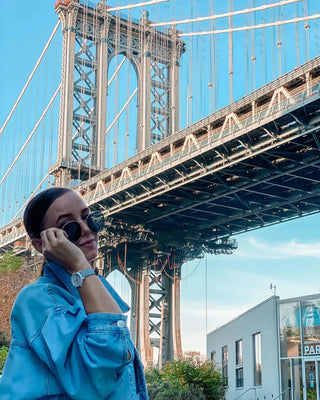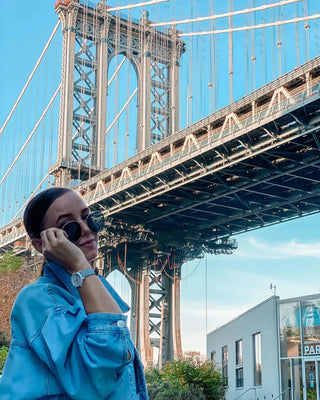 #MyMondaine
Stephanie Katz
Steph is a native New Yorker with a passion for fashion & sustainability, and a Digital Marketing Manager.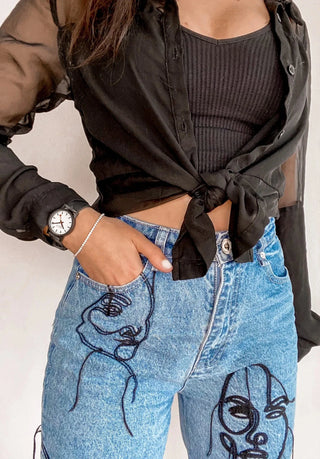 We like to think that time is the most precious resource that we have. What time do you cherish most?
My mental, spiritual, and physical health are very important to me, so I make sure to dedicate lots of time for cooking, exercise, meditation, and nature. I eat a plant-based diet, and I find that the best meals are made at home. I work out 3-4 days a week, and meditate daily.
It's easy to get caught up in all of these screens fighting for our attention. I have learned that it's important to take time for yourself and your health.
When you have time that truly belongs to you, how do you like to spend it?
I enjoy exploring museums, parks, and spending time outside connecting with nature. Even though I live in such a vast metropolitan area, I love that New York has plenty of state parks and hiking trails that can be found just an hour or two outside of the city.
As we say at Mondaine, sustainability is in our DNA. We strive every day to improve our impact on the planet. What sustainability practices have you incorporated into your everyday life?
As a plant-based vegan for the past 4 years, living an environmentally-conscious lifestyle is one of my biggest values. I think sustainability is the future, and Mondaine is leading the charge!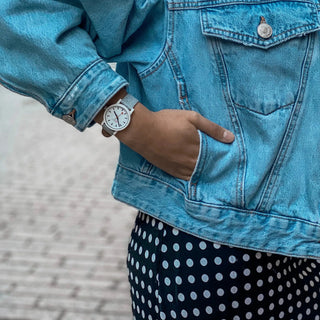 What do you like most about your Mondaine watch?
I prefer to shop and support brands with sustainable or ethical values, which makes me even more proud to work alongside brands that align with my own personal ethos. I love that the Essence collection offers leather-free, vegan straps, and that 70% of the watch is made using renewable resources.